Main content starts here, tab to start navigating
On Tap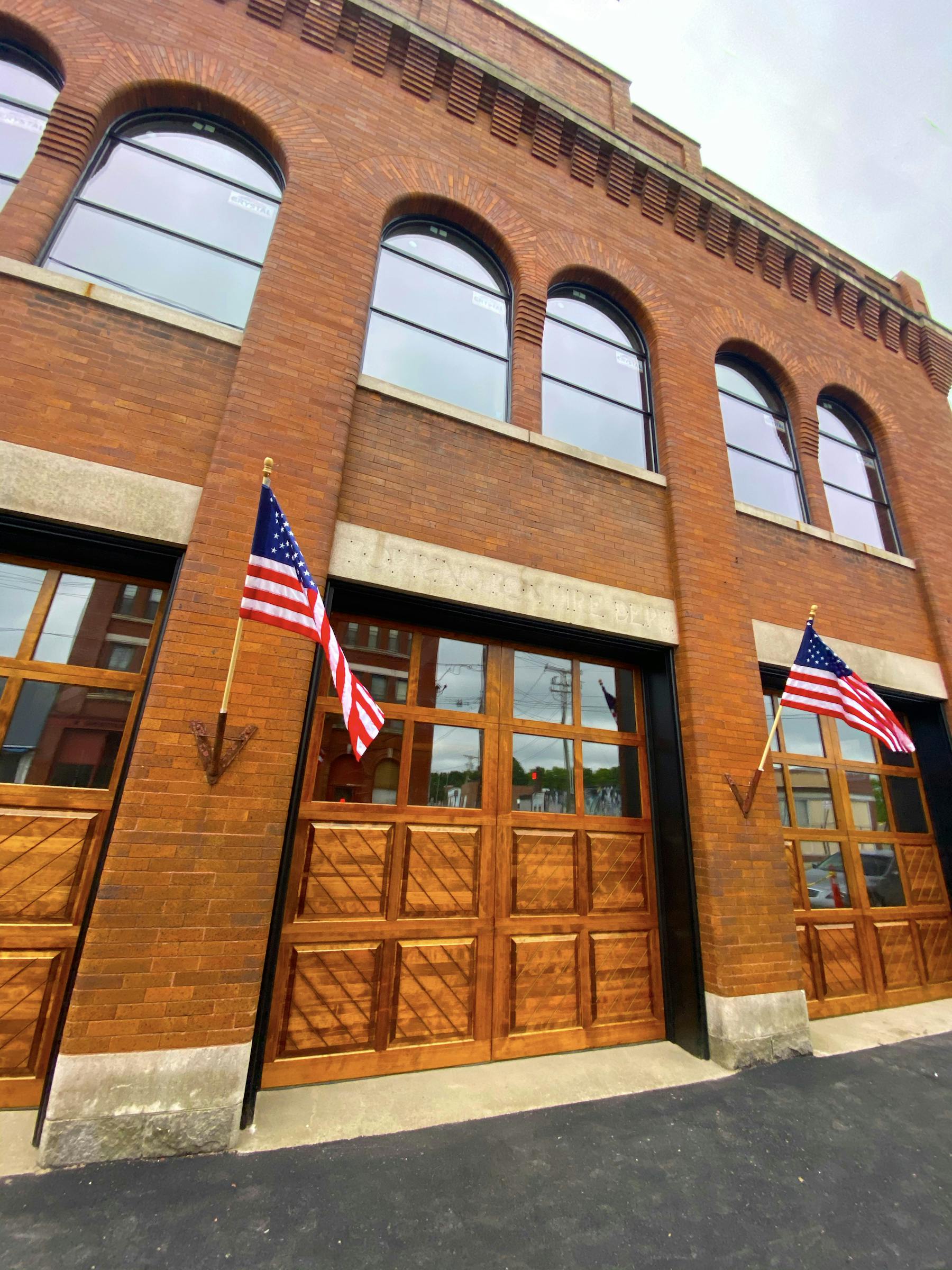 We will be serving both flagship beers and seasonal beers.
All beer will be brewed in small batches in order to provide the freshest, most dynamic beer selection and flavors available.
Tap List
Weiz-Azz – 5.2%
This German-style hefeweizen is straw in color and brewed with 50%+ malted wheat. The aroma and flavor of a hefeweizen comes largely from the yeast and has strong fruity(banana) note and slight phenolic (clove) note.
Coyote's Howl - 5.5%
A southwest style pale ale featuring a delicious bitter hop taste, silk smooth texture, and a dry finishes to showcase the pale ale style.
Blackberry Tailwagger (Wheat)- 5%
Our take on a classic wheat with a large amount of blackberry puree added during the brewing process, creating a wonderfull deep color and a blackberry presence, finishing with a malty sweetness.
Chinook IPA- 5.8%
A northwest style American IPA that showcases the Chinook Hop. It has predominately spicy and piney characteristics that transfer through the flavor and aroma. Chinook also contributes a slight citrus note that softly compliments its clean bitterness.
Blu Hound (Blueberry) Cream Ale - 5.4%
This Cream Ale is a step above! Beginning with a slightly hoppy bitterness melting into a delicious blueberry flavor, then finishing with a velvet creamy mouthfeel that is sweet while reseting the pallet!
Guest Taps
Alvarium Beer Co -
Tagerine Haze - NE Pale Ale 5.5%
Supa' Phresh - DDH NEIIPA 9.1%
Great Falls Brewing Co. -
Double Luminosity - IIPA 8.5%
Bean - Porter 5%
Double Fruit Snack - Tangerine and Vanilla Sour 7.7%
Wine from Sunset Meadow
Limited Edition Root 63 -
St. Croix -
Cayuga White -
Country Porch Peach -
Country Porch Mango -
Shades -
Sunset Blush -
Cider
Cider from Spoke and Spy
Middle of the Road Apple - 5.2%
Middle of the Road Grape - 5.2%