Main content starts here, tab to start navigating
On Tap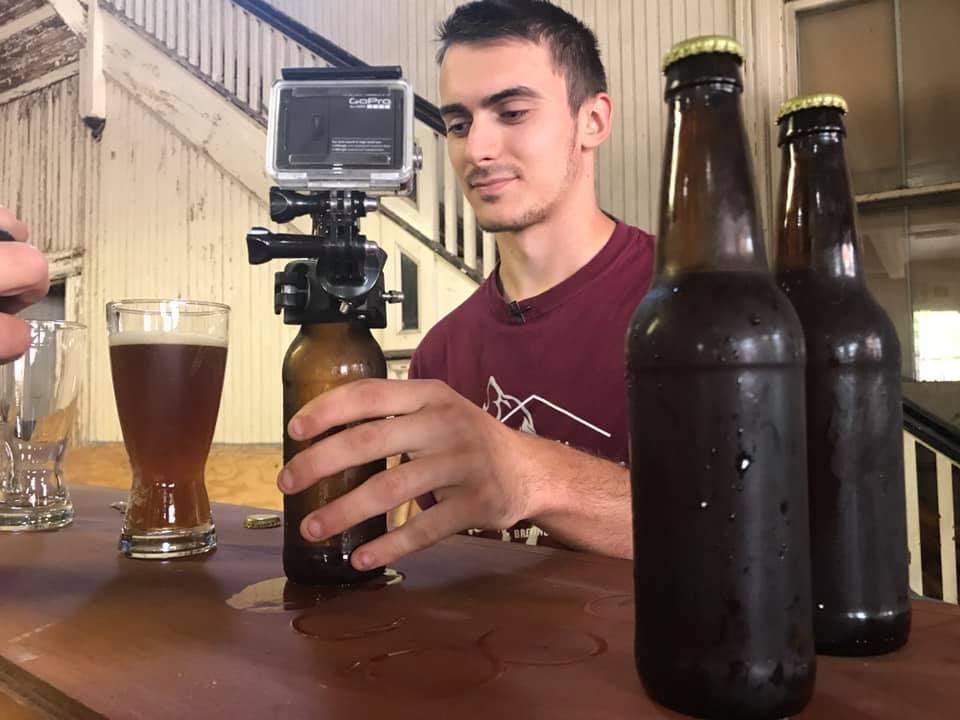 We will be serving both flagship beers and seasonal beers.
All beer will be brewed in small batches in order to provide the freshest, most dynamic beer selection and flavors available.
Tap List
Blackberry Wheat– 5%
This is a classic wheat recipe with blackberry puree added into the brew process. Although much of the color has settled out- the tart blackberry flavor remains.
Bavarian Hefeweizen – 5%
This German-style hefeweizen is straw in color and brewed with 50%+ malted wheat. The aroma and flavor of a hefeweizen comes largely from the yeast and has strong fruity(banana) note and slight phenolic (clove) note.
Irish Red – 3.5%
Our Irish-style red ale is a balanced beer that uses a moderate amount of kilned malts and roasted barley in the recipe, which gives the beer the color for which it is named.
Chinook IPA – 4.5%
Northwest Style American IPA that showcases the flavor, aroma, and bitterness of the Chinook Hop. We use locally grown Chinook hops from Smoke Down Farms in Sharon CT.
Southwest IPA – 6.2%
Our Southwest IPA is an American IPA that showcases the citrus flavors of Chinook, Perle, and Cascade hops!
Robust Irish Porter – 5.5%
The Robust Porter features heavy bitterness and much more roasted malt flavors than a normal brown porter, this one using flaked barely and Irish yeast to give it an Irish spin.
Black IPA – 6.5%
Our take on a black IPA, having the unique body of IPA with the roasty flavors of a stout- this one is definitely a unique one to try!
Chinook IPA w/ CONES – 4.5%
Our same Chinook IPA Recipe but with whole cone hops added during the brewing process – this adds haze and a burst of flavor to this beer.
Guest Taps
Little Red Barn Brewers-
Country Breakfast - Outmeal Stout 8.8%
Alvarium Beer Co -
Cruchy Roll - Rice Lager 4.1%
Phresh - NEIPA - 6.5%
Great Falls Brewing Company -
Double Luminosity - 8.5%